Going to college or university is a great way to improve the future of your career. Education is a crucial factor when applying for a job, regardless of the academic institution you choose to attend. However, talent is a huge factor when your resume lands on the company HR table as well. That's why you need to make sure you prepare yourself as much as you can. Here we'll explore some of the benefits of additional online education at the tertiary level.
Get an Up-To-Date Education
Traditional college degrees are usually obtained after completing comprehensive courses, be it theoretical or technical subjects. However, the curricula aren't often up-to-date.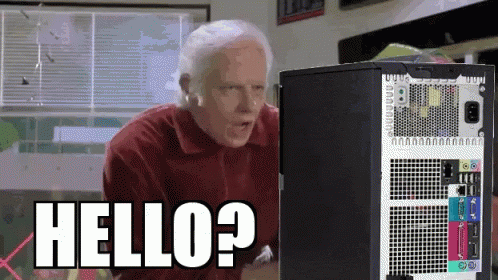 Most of the time when you look at the subjects that are relevant to your dream career path, conventional colleges don't always teach you how to face the industry's problems. 
Free and Low Prices Online Courses Available
Let's face it, traditional college is expensive. That's the reason why the student debt situation is so critical these days. According to statistics at NBC News, student debt has skyrocketed during the past decade. 
5 Free Google Digital Garage Courses
Yet we are living in the 21st century, trying to adapt to the new normal while the world is going through Coronavirus Pandemic crisis, where everything is changing so rapidly. On the other hand, there are some online courses you can do easily for free. For example, you can upskill and grow your career with these free Google Digital Garage Courses.
Free Online Courses from Edx with Top Universities
You can also gain access to 2500+ Online Courses from 140 Institutions such as Harvard University, MIT, UC Berkeley, etc via the platform edx.org, all for free. However, you have to pay for the certification.
Cost Friendly Online Colleges
Many online college are offering cost-friendly programs. For 10 – 20% of course fees you spend in a conventional university, you can have a full access to the college curriculum and tutoring support.
As the world goes online because of the COVID-19, you can now study online easily for your diploma, bachelor, and master degree with London Online College. Colleges like LOC offers blended learning opportunities. Students can choose to study for the first 1-2 years online, and take the final year onshore with the partnering universities. In this case, students get a well rounded experience throughout their college experience. Let's take a look at the distant learning opportunities below. If you are interested to find out more about the course, you can check the information here or contact us here.
Coding Bootcamps
Other coding bootcamps usually stay ahead of the new trends to equip their students with the know-how to tackle real-life issues. For example, courses offered in coursera are constantly getting current feedback on industry-related challenges from big corporations and companies in the tech industry. This will help them provide the necessary tools to prepare their students for the real world.
Schools like App Academy offer deferred tuition and financial-friendly plans. Other schools like Flatiron School offer a plan where there is a job guarantee that you will get hired within 6 months upon graduation. Since most of these schools provide intensive training, you will graduate with the skills required to ace an interview and break into tech. 
Since the costs of the latter are more manageable, you can always opt for traditional tertiary education and supplement that with an online training of your preference.
Increased Employability
Even though a college degree will open many doors to rewarding career opportunities, it doesn't necessarily mean that you'll be able to land a job. In fact, several big companies like Google or Apple have begun to forego their college degree requirements when hiring to accommodate the industry's demands. The bottom line here is talent and effort, as well as the most relevant job skills. 
Online schools and bootcamps, on the other hand, are focused on employment. Some even work with company partners for job placements. Therefore, the possibility for graduates to secure a job right after school is higher.
However, it is important to note that some traditional companies or immigration programs still rely on educational certificates to determine your eligibility. Hence, we advise you to take a blended learning opportunity. That is, study for a degree, yet compliment the study with extra online courses during your free time.
The future lies in your hand. Do more is always better than do nothing.
Adaptive Education
Online education and bootcamps don't work with a strict timeline that you must follow. Most online schools operate on the adaptive education model, which allows students to learn at their own pace. This is great for those who are juggling other conventional college classes or side gigs at the same time. While traditional university demands dedicated time for learning and examinations, the flexibility offered by online classes allows you to do both simultaneously. 
However, the shortcomings of the free online courses are the overwhelming of information and lack of program structure. There are simply too many options available and you wouldn't be able to understand which one to take. The lack of tutoring support also makes the course study a difficult journey and you could easily lose the motivation to study continuously.
Blended Learning Opportunities
With the current climate, it would be good for you to obtain an online education through various courses simultaneously from a conventional school and an online school. This way you'll be able to compliment your current college knowledge with an up-to-date education. 
Wrapping up
The work field is very competitive, especially in the tech industry. That's why it's important that you prepare yourself as much as you can. Having a good skill-set, education, and experience will ensure that you'll land your dream job. Think about online courses as a complementary education that'll equip you with the more in-demand skills while still having the fundamentals that only traditional universities can provide.
This is the collaborated content with Career Karma. Careerkarma is an online community offering latest information for the job trend, online bootcamps and various resources available for creating a new pathway for career switchers to acquire new skills and obtain high paying technology jobs.
Extension Reading
Interested to read the Article in other languages and learn? You can find the translated article in other languages below:-
Benefits of Continuing Online Education (Russian Version) | Преимущества дополнительного онлайн-образования
Can online Education help with your Career? (Arabic Version) |
هل يمكن أن تعزز الدورات عبر الإنترنت التعليم في الحرم التعليمي وتزيد من فرص العمل لديك؟
Can Online Education enhance your career prospects? (Vietnamese Version) | Các khóa học trực tuyến có thể tăng cường giáo dục tại trường và tăng khả năng việc làm của bạn không?
Can Online Education Boost your Career Profile? (Chinese Version)| 在線教育可以促進學校教育並提高你的就業能力嗎?