In 3D Academy, we recruit teachers, staff and interns from all over the world and we conduct many interviews every month. In most of the interviews, as your job interview comes to a close, one of the most common questions we will ask you is "Do you have any questions for me"?
When we ask you this question, we will expect you to have some inquiries. If you don't ask questions, you will leave an impression that you are unprepared or you are disinterested in the job. Definitely a red flag for us.
Today, we will share with you the top 5 questions you should definitely ask a job recruiter, along with some tips:-
Question #1 – What is the most important thing I should accomplish in the first 3 months of this job?
When you are asking this question, you are already setting yourself a target to achieve. The job recruiter will look at you positively thinking that you are goal-oriented. After all, you are not being recruited just to work, you are recruited to contribute!
#Tip 1 – Never ask what the company does.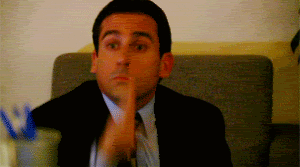 This is a big red flag and shows that you didn't do any research. The hiring will be like "Hello! You have been sleeping throughout our previous discussion? After all these time spent with you and you still didn't have a clue about what do we do?" Show respect to the company and to yourself. Invest some time to get to know the company prior to the interview. So the first question you should ask should reflect that you always know about what does the company do and your interest to find out how you can contribute to the company!
Question #2 – Can you let me know an example project I might work on?
If there is no discussion about your job scope or project in the interview process, this is the best time to show that you are very interested in the job and the project you will be working on. This is not just for the recruiter, also for your self-reflection. By knowing more about the example project, you will know for a fact if you are indeed interested in the projects yourself.
#Tip 2 – Ask questions that can lead to multiple topics discussion.
As much as you want to know your job responsibilities, don't only ask about it. The hiring managers want to know that you are genuinely interested about the company and passionate about the project you are working on.
Question #3 – What kind of training will be available for us?
By asking this, recruiter will know that you are willing to learn and to improve. Take note that don't ask "Do you have any training program?" kind of question that lead to "Yes" and "No" as answer. Instead, go straight to assume that there will be training provided (Most companies do) and ask what is that. Which brings us to:-
#Tip 3 – Avoid "Yes" or "No" questions.
Most one-word answers are available on the company's website or Google. Always stick to the open-ended questions which opens up the dialogue for the recruiter to elaborate further. Besides getting the insider information that isn't easily accessible anywhere else, the more time the recruiter spend with you, the more impression they have about you. 
Question #4 – Could you introduce about the team that I will be working with?

Team building is almost the most important part in any company. Most successful companies will have a team of with a common goal and similar interest. Besides the job content, the main takeaway you can get from a job is the connections you make with the colleagues. These people, if right, could offer a lot of help in your life going forward. Likewise, if you enter into the wrong team, it could be disaster. Hence, as much as this question show the recruiter about your real interest in working with them, it is a very important question for yourself as well. Remember to phrase the question correctly to make sure that you don't appear picky or discriminating. A bad example of phrasing is "What are the backgrounds of the people on your team"? Which brings us to:-
#Tip 4 – Avoid complex and multi-part questions.
Think about it, if you ask about the "Background of a team and not a specific person", how could the hiring manager know how to answer you if the background of the team are very diverse? These questions are hard to follow and even harder to answer. Try to keep each question focused on a specific point.
Question #5 – Do you think I am a good fit for the company?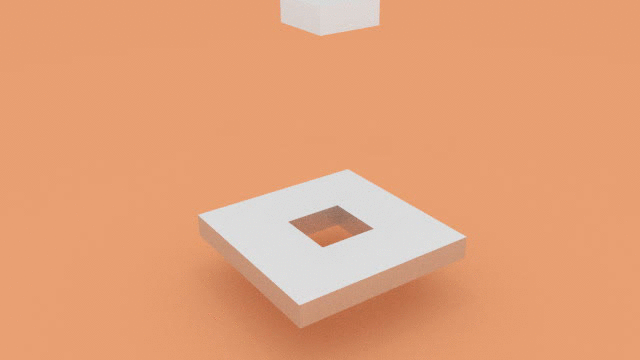 This is a sneak peek question. From the answers, you will already know if you are successful or not in this interview. If the recruiter hasn't made up his / her mind, this is also a good time that let him or her think about whether they should hire you. Remember the hiring manager could have interviewed many other candidates at the same time. He/she is only human. They can't remember everyone. So by asking this question, you are getting an edge over other candidates for their self-reflection time about YOU. 
#Tip 5 – Avoid only asking the "me" questions otherwise.
These include questions about salary, health insurance, vacation time, work hours per week, benefits, and other concessions. These questions could have been asked earlier if it's not discussed. Don't waste the important opportunity to show yourself for these trivial questions. Remember the main point of an interview is to demonstrate that you're a good fit for the company. With that said, it's also about assessing whether you want to work there.
I hope the sharing will help you to outshine others and stand out in your next job interview!
Is there anything else you want to know for the recruitment process?
Let us know by writing to us at info@3d-universal.com
Thank you for reading!
---
PS: Check out our 3D internship program here. Every month, we received hundreds of email and inquiries about these job positions. As much as time permitted, we conduct interview (via Skype or face to face) with the potential candidates. As a recruitment manager, we take the resumes sent online with a grain of salt. There are many resume templates you can copy and we are well aware of that. Hence no matter how pretty your resume is, what we are more interested is about YOU.