Alcohol is widely consumed in the Philippines. One reason for this may be the Spanish influence. The Spanish colonizers not only brought with them the Roman Catholic religion but also their drinking culture in the 15th century. There is a generally positive view of alcohol among the local Filipinos, but there are growing concerns about the impact drinking is having on our society. As the islands become more urbanized there appears to be a growing reliance on alcohol to help people deal with stress.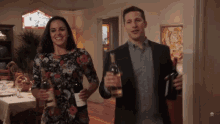 So what kind of alcohol do local Pinoys take to help us to cope with stress? Let's take a look!
#1 Local Beers
Common Filipino Beers
In the past drinking alcohol was predominately a male pursuit but things have change in recent years. The Filipinos seem to be adopting a more western approach to alcohol and so are developing all the problems associated with this. It is common to see people drinking in the media – especially in TV soap operas where it can be portrayed as glamorous or sexy. The Philippines even has a month devoted to the celebration of beer – the Philippine Octoberfest has become hugely popular and is sponsored by San Miguel.
We locals love our San Miguel and Red Horse! These are the staples in our social gathering. It won't be a night out without San Miguel beer. There are many different taste for our national beer, San Miguel. You can have the Pilsen, light, or special juice favors such as Apple and Lemon. It's definitely a must-have in any social gathering. For people who like stronger taste, they will go for Red Horse instead.
#2 Imported Beers and Soju / Sake
Common Beers appeared in the social hangout in the Philippines
Since a decade ago, many Koreans and Japanese come to the Philippines and make it home. What comes together are their culture, cuisine and of course alcohol. And we Filipinos gladly adopted these drinks into our social gathering, such as Soju from Korea and Sake from Japan. Of course, we also drink other imported beers such as tiger beer from Singapore.
#3 Local Craft Beer
Santiago Local Craft Beer [Source]
In the recent years, the craft beer culture has significantly increased in the social gathering. We are no longer satisfied with just the San Miguel and Red Horse. We have evolved and yearn for something finer such as the locally crafted beer. Among them, the winner is the Santiago Brewery. As you can see from a hangout photo in #2, Buhawi was on the table. Yes this Choco Cream Stout is an unusual beer experience and I will definitely recommend you to try these craft beers for your next trip to the Philippines.
#4 Lambanog (Whiskey made from coconut)
Lambanóg is a traditional Filipino distilled palm liquor made from coconut or nipa palm sap. It is commonly described as the coconut vodka. We always drink it in our parties when we are looking for something stronger than beers! You should definitely try it when you come to the Philippines next time!
#5 Wine
Filipinos are the no. 1 wine consumer in the South East Asia. Picture used for illustration [Source]
The Filipinos are the second highest consumers of alcohol in South East Asia (the Indonesians are first), and the number one wine drinkers. Red, white, sparkling, rose.. We drink all of them.
Precautions for Alcohol Consumption
It is estimated that 5 million Filipinos drink on a fairly regularly basis and ~40% of the population drink on an irregular basis. A relatively small number of people will seek medical help for alcohol problems. This is likely due to the fact that most do not view it as a medical matter even when their health has deteriorated as a result of the abuse of alcohol consumption.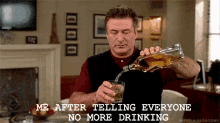 There are no available statistics on the full extent of the alcohol problem in the Philippines, but there is little doubt that it is a real problem. Public drunkenness can be occasionally witnessed and alcohol problems do cause havoc in some homes and communities.
Yup, know your limit. But also once in awhile, relax and chill with the moderate consumption of alcohol. So where can you get your alcohol fix in Cebu?
Best BARS and CLUBS in Metro Cebu
If you're in Cebu and looking for some place to just chill, shrug those negative vibes off from work or school. You can definitely choose from a number of good clubs, bars, and cocktail lounges to enjoy the night.
To help you out, we've listed some of the best watering holes in the city.
#1 Oqtagon
OQTAGON is an internationally-recognized EDM dance and night club and a driving force in Cebu's entertainment industry.You can check out the review here.

#2 Kazmic Club (formerly Liv Super Club)
Kazmic Club is well known for the selection of the music. Some of our students like hanging out there when they were there. One of our Taiwanese students wrote a blog about Liv Super Club in Chinese here.
For more reviews of the night life in Cebu, you can find it here
Conclusion
Whether you are in a good mood, feeling stress, or you just want to escape from the boredom in life while you are in Cebu, you can try socializing and hanging out in this place with your friends and have fun while practicing your English. Be sure to take care of your personal belonging when you are out. We recommend bringing small amount of money or a credit card as those places are crowded. You want to exercise caution when you are out having fun.
Lastly, drink moderately and responsively. This is Ian until the next topic….
This is a collaborated content contributed by Teacher Ian. Ian is an ESL Intructor with over seven years of experience specializing in one to one classes. Having a unique personality, he always makes the students feel relax and comfortable during the class, with the motivation to make the class more enjoyable and fun. He is looking to develop English skills for the students and inspire students to pursue a life with no regret! Ian is online now at 3D Online English School. Now book an online 1:1 class within him if you want to find out more about how to learn English while having fun. You can sign up and claim your 2 free classes now at: https://ryugakujp-online.com/en/