Hi everyone, this is Freci. I am one of the ESL teachers in 3D Academy.
Joy of an ESL Teacher – Student Interaction
One thing I enjoy the most at my class in 3D Academy is the interaction I have with my students from all over the world. I often encourage my students to incorporate their native language and interest when I am teaching them new vocabularies. I believe that we should not focus only on teaching them English. Instead, we should touch on different interests they have to make the lessons and learning enjoyable and memorable for them.
Learning new language is wonderful
Language itself is colorful. We come from different countries with various traditions and beliefs. Being open to other nationalities makes us realize the beauty of learning new ideas and along the way, new sets of thinking were formed in our minds. Not only I teach, I learn as well.
I still remember a class I had with a student from Turkey, Fatih. In the class, we were discussing about the experiences we had that formed our personality.
Discussion about experiences with Turkish student in 3D Academy
Somehow, we talked about the word "bored" and "boring". In order to make sure that Fatih understood what these words meant, I asked him to translate the words into his own language, Turkish. He told me it's called "sıkıcı", which can have another meaning as well. I can't type it out here. Look at the photo above and figure it out on your own 🙂 Fatih was very enthusiastic about sharing Turkish culture. In order to encourage him to speak English more, I asked him to try to teach me some Turkish culture. He started his mini Turkish lesson with "seni seviyorum" which means "I love you" in English… Learning a second language is fun.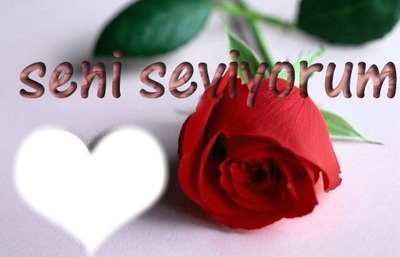 Once the floodgate was opened, Fatih couldn't stop sharing about Turkish culture. For example, Turkish tea plays a significant role in Turkish daily life. They cannot go a day without drinking their tea. Only a minority of Turkish love coffee as they prefer their own tea. He recommended a Turkish Drama for me to watch. The name of the drama is called "Erkenci Kus" which is translated as "Early Bird" in English.
Introducing Turkish Drama 1 | Erkenci Kus
Fatih was ecstatic when he shared about this drama. He told me that this series show different Turkish traditions. The main characters of this show portray the importance of  families and friends. This drama taught us that it is necessary to follow our dreams or ambitions. Dreams push us to do our best and become a better version of ourselves.  Under his strong suggestion, I went to look for the drama and started watching. It was really great!! You should definitely watch it. Below is the trailer of the drama.
The drama is a romance comedy surrounding the life of the female lead, Sanem. She is a young girl who is aspiring to become a famous writer one day. Through the ups and downs of her life, we get a glimpse into a typical Turkish family and society. At the same time, we feel energized and motivated to pursue our lives, our dreams and our love. There are 51 episodes for the series. If you are interested to watch the entire series, you can go to Facebook or Youtube (Some episodes might be blocked in your country) and search "Erkenci Kus episode x English subtitle".
This is the Episode 1 I found on Facebook. Enjoy!
Introducing Turkish Drama 2 | Dolunay
After watching Erkenci Kus, I was hooked. I started looking for more Turkish Dramas to watch. Dolunay came into the recommendation on my Youtube. "Dolunay" is translated as "Full Moon" in English. Again, this is a romance comedy focusing about the family drama of a Turkish family. I was attracted by this drama because I started realizing how similar we are as Filipinos and Turkish when we talk about family-relationship. We both have close family ties.
The drama revolves around the love story of the male lead, Ferit Aslan and the female lead, Nazli. From their relationship, the broader Turkish family love started surfacing. In the drama, the relationship between an uncle and a nephew was portrayed well. The unconditional love that a family can give to someone who has lost his/ her parents is strong enough to make that person believe in life and hope. Though they speak Turkish, the spirit they convey knows no language boundary.
Here is the trailer of the drama with English subtitles.
Again, if you are interested to watch the entire series, you can go to Facebook or Youtube (Some episodes might be blocked in your country) and search "Dolunay episode x English subtitle".
This is the Episode 1 of Dolunay with English Subtitles I found on Youtube. Enjoy!
A different language is a different vision of life." Federico Fellini [Source]

When you learn a new language, it's not just about knowing a new language. Language itself touches various aspects including the cultures, nationalities, behaviors, and society values. Look beyond the surface and start appreciating the depth of each language, and the values it carries. Travel, learn a new language, make new friends, and who knows maybe a new life is waiting for you in front of the road…
This is a collaborated content contributed by Teacher Freci. Freci has been teaching English for 6 years, specializing in TOEIC exam preparation course. She enjoys having an in-depth conversation with her student to help them developing their confidence in communicating using English. She is a huge believer of learning new languages as a lifelong journey. She is looking to travel and make new friends while teaching English. Freci is online now at 3D Online English School. Now book an online 1:1 class within her if you want to find out more about how to learn English for travel and for food! You can sign up and claim your 2 free classes now at: https://ryugakujp-online.com/en/