Hello everyone, I'm Jessica Miaka Love. Welcome to my blog. Today, I'm going to cook for you a very special recipe of mine which I call Jessica A la Lasagna. Actually, this is the dish that I love preparing for my family. But before that, let me share with you first why lasagna is called lasagna.
Lasagna (singular form) or Lasagne (plural form) (luh-ZAHN-yuh) is a type of wide, flat pasta, possibly one of the oldest types of pasta. It is originated in Italy during the Middle Ages. Originally, in Italy, the word "lasagna" did not refer to a food rather it is referred to the pot in which the food was cooked. It is thought that the said word for the pot is derived from the Greek word for "chamber pot."
Lasagna name origin | The chamber pot
Since you already know about lasagna, it is time to cook it for you. All you have to do is to prepare all the ingredients and then you're ready to go!
Lasagna has 3 components: the lasagna noodles, the meat sauce and then the white sauce.
White and Meat Sauce Ingredients for Lasagna
| | |
| --- | --- |
|  *White Sauce Ingredients | *Meat Sauce Ingredients |
| 1 cup butter | 1 cup white onions |
| 1 cup flour | ½ cup chopped garlic |
| 2 cans of evaporated milk | 1 kl. ground beef; 1 cup bacon |
| 1 chilled all-purpose cream | 1 cup grated cheese |
| Cheddar Cheese (grated) | 4 tbsp. brown sugar |
| 1 cup water | 1 can sliced mushroom |
| salt and pepper | 1 cup tomato paste; salt and pepper    |
#1 Prepare the White Sauce
Now, it's time to melt the butter in the pan. Cut butter into cubes for faster melting time.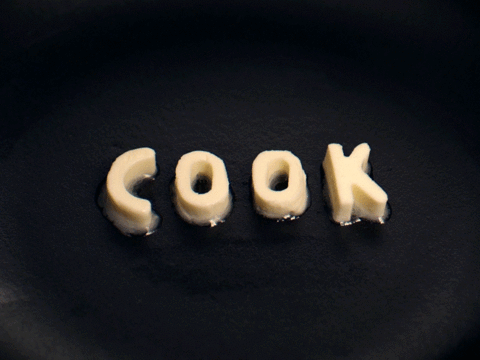 Once it's melted, add the all-purpose flour. Mix them together and serve it as a "roux" (Named refer to in French cuisine as a mixture of cornstarch and water) or "slurry" (named refer to Asian cuisine of mix). In this case it means the equal part of flour and butter cooked together to thicken sauces. Mix them well until it thickens. At this point, lower the heat, so as not to burn it. Add milk in the pan and mix it slowly until the roux is completely mixed. Add grated cheddar cheese and mix to melt. Use a wire whisk to mix it properly, and bring it to boil.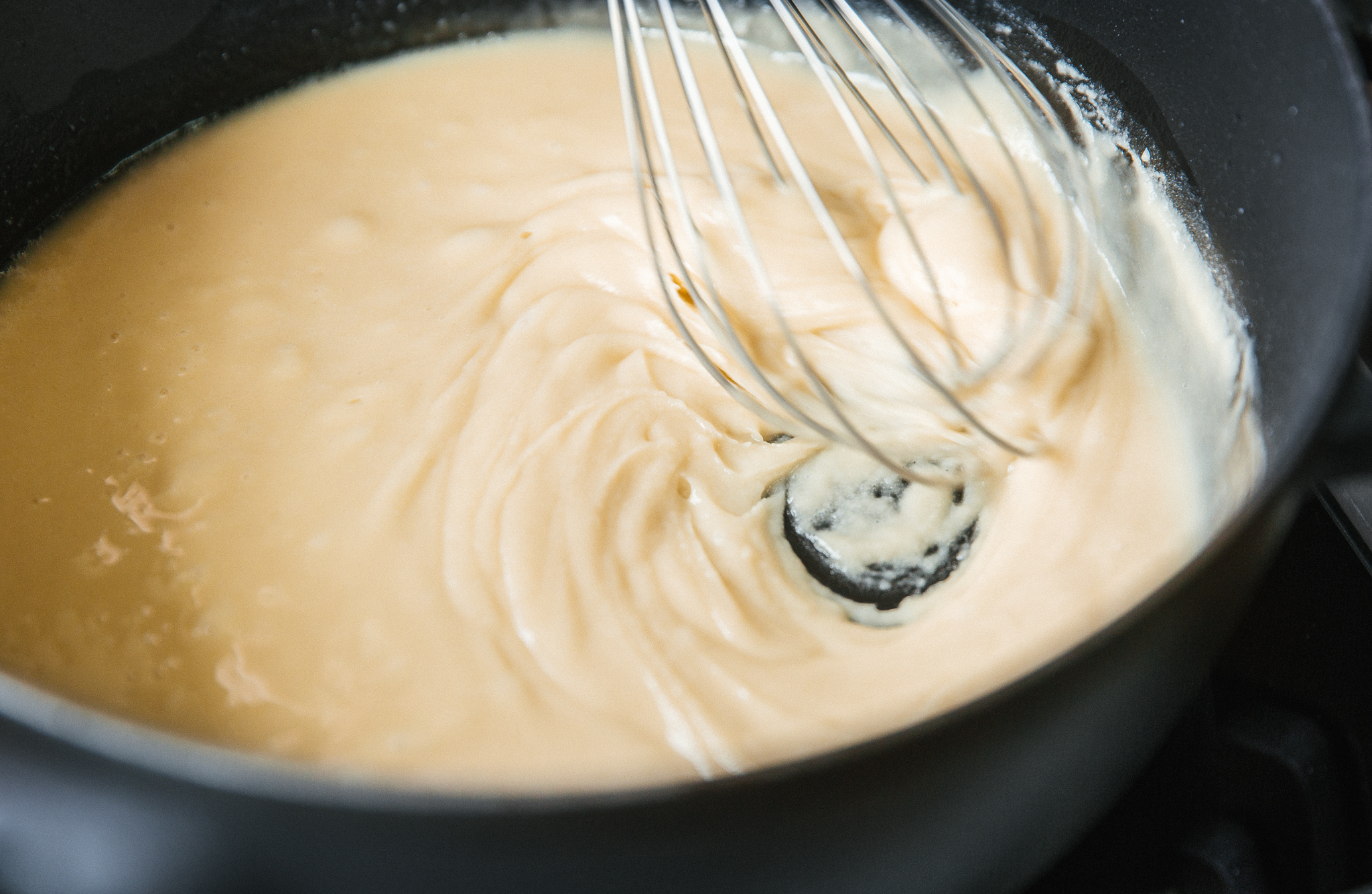 Once it boils, lower the heat and let it simmer to thicken the white sauce. Do not forget to season your white sauce. Add salt and pepper and mix.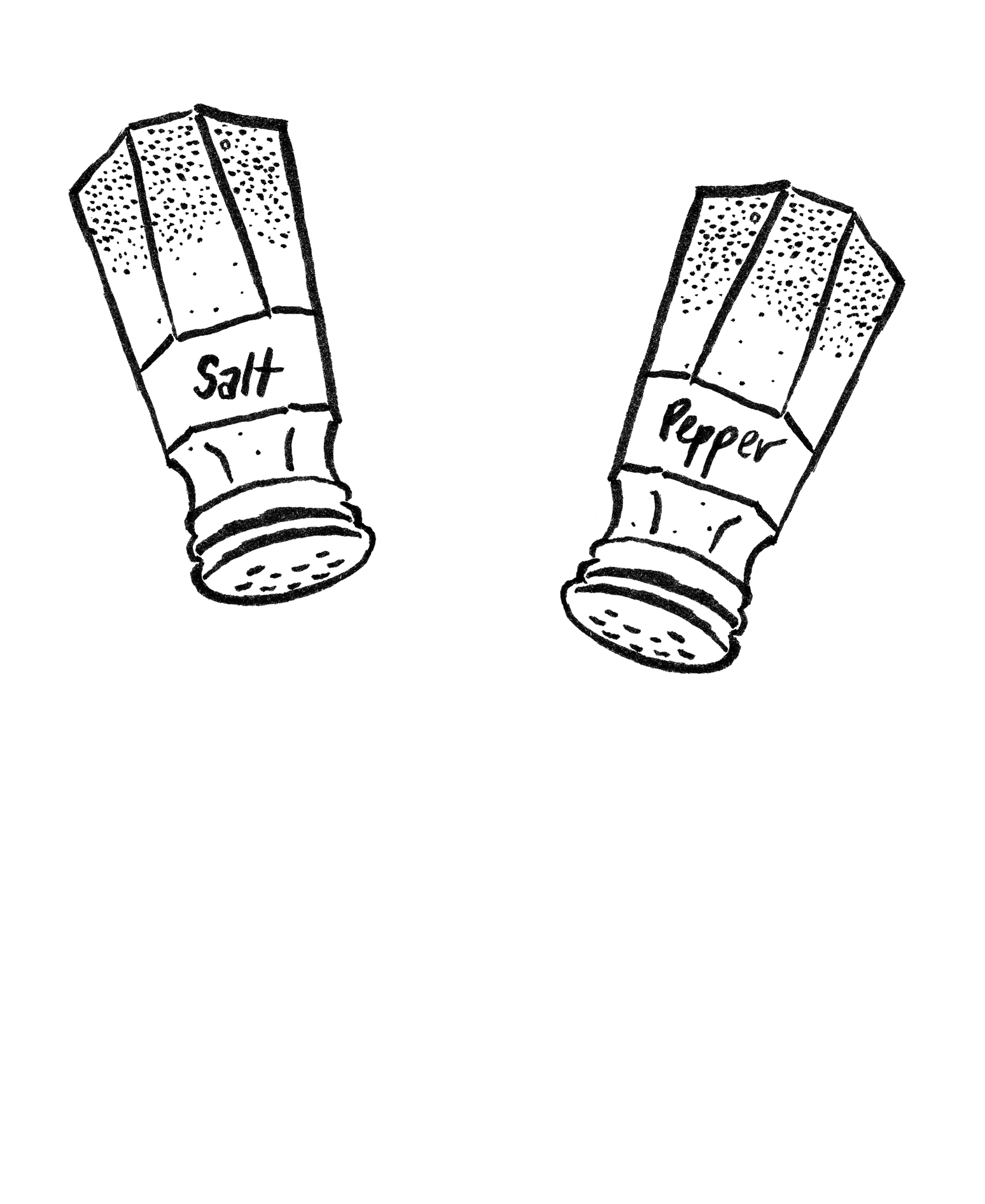 When it's done, set it aside, heat it up and keep it warm in an another stove. While making the white sauce warm, I'll heat another pan for the meat sauce.
#2 Prepare the Meat Sauce
For the meat sauce, put a little oil and the cut bacon in the pan. Cook bacon until golden brown, like extracting the fats in it.
Saute onions and garlic using the fats of bacon. Add in the ground beef when the onions become translucent, just to have the sweet taste of it. Add tomato paste that can give acid taste to the dish, making it sour. Add spaghetti or tomato sauce. Mix it properly and let it simmer. Add brown sugar to cut in the sour taste and mix. Again, add salt and pepper. This time, add the mushroom, grated cheese and the all-purpose cream. Simmer for 3 minutes, then taste. If the taste is already good, you can then set it aside.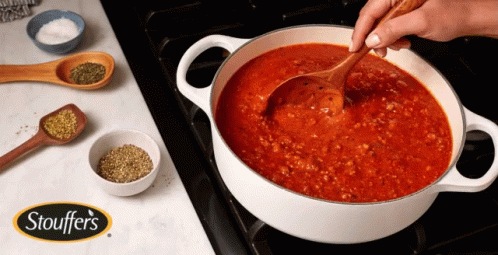 #3 Prepare the Lasagna Noodle
For the lasagna noodles, boil 6 cups of water. Mix a cup of oil and a generous amount of salt. Cook the noodles until it becomes al dente. It is better if it's pre-cooked al dente. Then, drain the cooked noodles in a colander.
#4 Assemble
Now, it is assembly time. Make sure your hands are very, very clean. Just place the lasagna noodles at the bottom of your pan. Start with the meat sauce on top of the lasagna, then the white sauce. It's really good if the meat and white sauces are saucy. Then, just layer it by layer or repeat the process over again.
And, for the last part, make it sure that the meat sauce is well-covered with the white sauce. Let it cool a little, slice it to the size that you want, and then you can serve it to your loved ones.
Thank you for reading my blog. I hope you had fun and learned something today.
This is a personal recipe for Lasagna shared by Teacher Jessica. Jessica is flexible, optimistic, determined, and goal-oriented. She leads a very simple lifestyle. She has been working in 3D Academy for 5 years. She loves cooking and exploring new cooking recipe on her own. She leads the group class of English for Tourism and English Demo to Non-native English Speakers. Jessaica is online now at 3D Online English School. Now book an online 1:1 class within her if you want to find out more about how to learn English for travel and for food! You can sign up and claim your 2 free classes now at: https://ryugakujp-online.com/en/