You know what's scary about Coronavirus? It may stay on surfaces for days and remain infectious for up to 24 hours. That means, by touching a surface or object with the virus on it and then touching your face, bang go the bells! So the big question is, how do we ensure the safety of our online shopping amid the pandemic? Online shopping is the de facto shopping we can do right now in most countries due to the Coronavirus confinement, unless you are shopping for the essential supplies. E-commerce has been booming since the lockdown and this trend partially push the Amazon CEO, Jeff Bezos' networth through the roof. Sour grape story aside, what are the precautions you need  to take when you are shopping for clothes, cosmetics, or any other non-essential goods (perhaps even essential goods) out there?
Here are 5 useful tips we compiled for you to protect your safety for online shopping, not just to minimize your exposure to the virus but also to protect your purchase and your data.
Tip #1 – Choose the vendors carefully
Normally it is safe to shop in popular apps such as Shopee, Lazada, Zalora and other reputable sites on your mobile phone. Just make sure that the sellers are verified and their products have reviews. With the rise of social media, you can also find some online vendors selling their goods on Instagram and Facebook. This is where you have to exercise caution because it's hard to tell if they're selling for real or simply out there scamming.
One rule of thumb: Check the reviews of the seller
If they have a good amount of feedback written about their products from the previous customers, it is safe to purchase from them.
Another important note, legitimate sellers don't usually overpromise or price their goods too low. For example, if the listed price of an Iphone is USD 1000 on average among the sellers and another seller price it at USD $500, you have got to be extremely careful. It's a possible scam.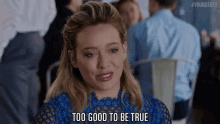 Tip #2 – Protect your data
As if 2020 is not chaotic enough for the pandemic, US authorities had received multiple complaints from the residents in at least seven states about receiving unsolicited packages containing seeds that appear to have originated from China. The seeds are concealed in the white plastic packages labeled as jewelry, and may have Chinese characters writing on them. US Department of Agriculture is probing the cases raised by residents in Washington state, Louisiana, Kansas, Virginia, Utah, Arizona, Oklahoma and Ohio. Other countries seem to have received the similar mails. All these pointed to the potential cyber security issues.
Now that almost everyone is online, data breaches alert and security concern are raised to the new high. When talking to an online seller, do not give more information than what is required. Always follow the rules of the app and make sure that you don't send the sellers your personal data unless it is really necessary.
What data is okay to give out?
For example, being asked for your date of birth is normal when purchasing alcohol or other adult products with age restrictions as the merchants may need to validate your age. However, it will be strange if the seller asks you for the date of birth when you are simply buying a chocolate bar or a piece of cloth.
One thumb rule: Use your common sense
If it seems like the details the vendor asks is getting too personal, call the customer services and ask for another way of verifying your information. Check the seller or vendor name online. Someone might have shared their stories dealing with the vendor. If you don't feel comfortable at the purchasing process at any point, simply walk away. Better be safe than sorry.
Safeguard your data with strong password
Another way to protect your data is to have a strong password and change it frequently. There are password generator which helps to give you strong passwords. It sounds trivial but it is important. Strong passwords usually come with a complex set of lowercase and uppercase letters, numbers, and symbols.
Important Thumb Rules:
Do not use your personal information such as birthday as your password.
Do not use the same password on multiple accounts.
Tip #3 – Stay vigilant during payment

Aside from protecting your data, you have to stay vigilant throughout the entire online shopping process. The most important step – check out and payment are where you need the most attention. 
Methods of Payment
Most online platform accept credit card, paypal or square as the payment option. Using your credit card is a viable option as they usually have the best liability protection. Avoid suspicious forms of payment such as sending money to a questionable bank or PayPal account or mailing cash or a check. Unless this is a reputable institution where you can find the channel of communication easily.
One clause you need to check is whether there are any hidden charges or recurring charges. Some fraudulent companies might hide the charge somewhere small that only appear at the check out process. Make sure you double and triple check the amount carefully before you click the "pay" button.
4. Disinfect your package
Remember the Coronavirus stays infectious on the package surface for up to 24 hours. And many patients are asymptomatic. Imagine if the postmen or delivery guy is an asymptomatic carrier and you just got the package, you now have a very high risk of contracting the virus. With an enemy you can't see like the Coronavirus, make sure you always disinfect the package.
Disinfection Methods
1. You can spray or wipe the surface with the sanitizer containing at least 75% alcohol content.
2. For material that can withstand heat and water, you can soak it into the near boiling water (at least 60 degree Celcius / 140 degree Fahrenheit)
3. Bleach is also a good disinfectant. Just make sure you exercise precaution when wiping the surface with bleach
4. Some people choose to leave the package in their garage without touching it for 24 hours before opening up the package. That is, if you have extra storage space in your house and you can make sure your children won't touch it either.
Otherwise, make sure you disinfect the package, open it, disinfect the item again, throw the package, and wash your hands thoroughly before doing anything else. That should be good enough.
5. Pay it forward

Once you are able to use the product you bought, it would be helpful to give feedback and review to the sellers so other shoppers can benefit from your experience. Remember in Tip #1 we asked you to check the review carefully? Now it's your pay it forward time. Not only the reviews will benefit the online vendor, the experience sharing will also be useful to potential shoppers in the future. So now it's your turn to contribute to the safe online shopping experience.
Wrapping up

As we gradually transition to a digital world, it is vital for us to adopt and adapt. For some, online shopping is new and difficult. But soon we will get used to it, just like everything else that comes before the ecommerce era, such as google, web 2.0, social media, etc.
We hope the tips are useful. Feel free to give suggestion if you have other feedback. Thank you for reading.