A great day to everyone! This is Jessica Miaka Love at your service and welcome to my blog! For today, I'm thinking of making a dessert in which not just children love it but adults as well, the colorful Jelly, also known as — Window Cathedral.
Why it's called window cathedral?
I guess you are now all curious about the name of the dessert, right? This dessert is called the Window Cathedral because it is based off the appearance of a cathedral window that boasts off colorful stained- glass designs, hence it is where the dessert got its name.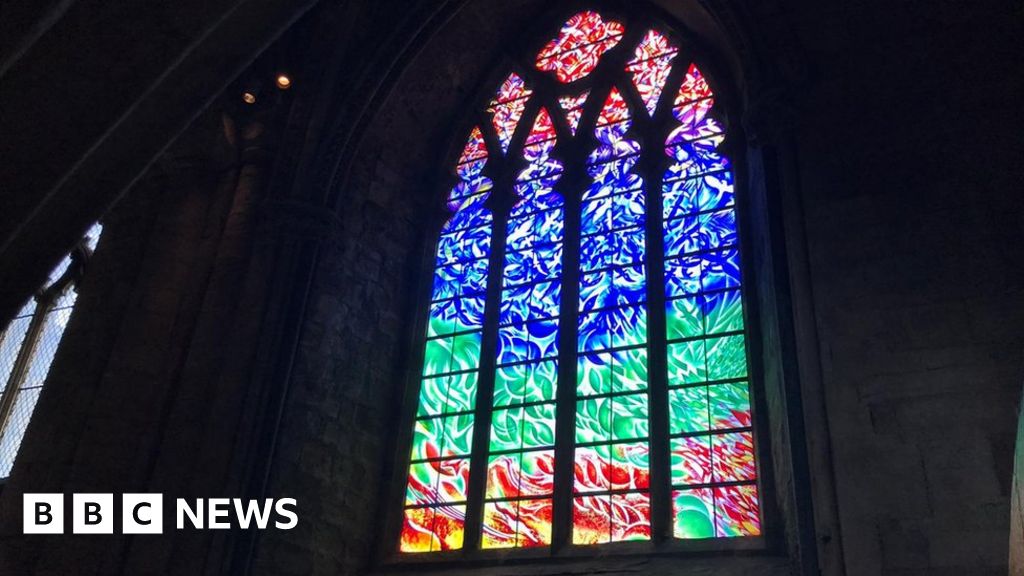 Imagine this colorful cathedral window at your dessert..
The festive color of this dessert will surely please everyone. If you are serving it to the school kids, they will be lining up for a slice after slice! And, this is truly an impressive dessert that is as much fun to make as to eat.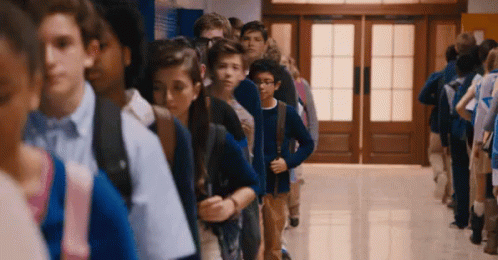 It is quite easy to prepare this dessert actually. Also, preparing it can bring out the artist in you. This dessert is so good to the eyes because it's colorful and makes you crave more of it.
Ingredients
To make Window Cathedral Dessert,  just buy different colors of jellyace in the market.
For the binder, which refers to the white gelatin that binds all the jelly cubes together, I use these following ingredients:
• 4 tsp unflavored and colorless gelatin powder
• 1 pack all-purpose cream
• ½ cup condensed milk
• 1 ½ cup fresh milk
• 1 tsp vanilla extract
Preparation
The preparation is super easy.
Step 1: Take about 26 pieces of Jellyace, slice them into small cubes and mix together. Put it in a bowl
Step 2: To prepare for the binder, mix unflavored gelatin powder, all-purpose cream, condensed milk, fresh milk, and vanilla extract in a sauce pot.
Step 3: Boil it and then bring to a gentle simmer (To get something simmering away, you need to bring up to a full boil, then reduce the heat until you're getting movement, but not full bubbling). Then set aside for 5 minutes.
Step 4: After that, scatter the cubed jellyace on a desired serving container, then pour the binder into the container.
Step 5: Let it cool down and refrigerate overnight.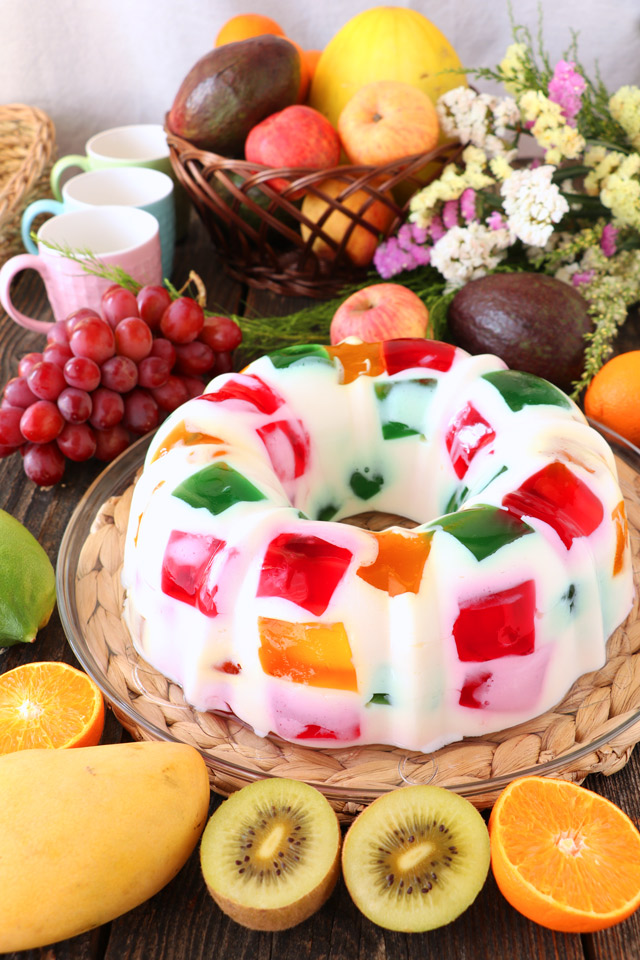 This dessert is really served well when chilled.
Here let's take a look at a video of tutorial on how to make the window cathedral quick and easy!
Again, this is Jessica Miaka Love. I hope you enjoy my blog and may you have a joyous bonding with your loved ones with this delicious dessert. Bye…
Extension Reading
Secret Recipe for Jessica's Chicken Macaroni Salad
Secret Recipe for Jessica A la Lasagna
This is a personal recipe for Lasagna shared by Teacher Jessica. Jessica is flexible, optimistic, determined, and goal-oriented. She leads a very simple lifestyle. She has been working in 3D Academy for 5 years. She loves cooking and exploring new cooking recipe on her own. She leads the group class of English for Tourism and English Demo to Non-native English Speakers. Jessaica is online now at 3D Online English School. Now book an online 1:1 class within her if you want to find out more about how to learn English for travel and for food! You can sign up and claim your 2 free classes now at: https://ryugakujp-online.com/en/