In the part I of Learn English through American Comedy-Drama "Make it or Break it" series, I mentioned about the hot button issues being portrayed in the show. Today let's take a look at what are the hot button issues discussed in the drama and the real life examples that these scenes drew parody from.
Hot Button – an emotional and usually controversial issue or concern that triggers immediate intense reaction (Source: Merriam-webster dictionary)

Hot Button Issue 1: Doping
Doping is a persistent problem in competitive sports. Doping in sport is the use of banned athletic performance-enhancing drugs by athletic competitors in the competition. Furthermore, athletes (or some athletic programs) are known to be taking explicit measures to evade detection resulted in cheating.
Scenes of "Doping" in Make it or Break it: Season 1 Episode 10
Payson had been battled with a back pain for long time and she used cortisone injection to alleviate her pain. Cortisone shot is a chemical injected straight into ligaments to reduces inflammation and thus reducing pain. The side effects include  damaging of joint ligaments later in life and hence Payson's parent forbid her to take too many times over a short period of time. However, in the national competition, Payson's back pain came back and she was planning on secretly injecting the cortisone she bought without letting her parents know. She changed her mind after seeing her main competitor Kelly did the secret drug shot and said "We all lied". Over here, "Cortisone shot" was a symbol for steroids, a banned drugs for competition. Payson decided to walk away with her moral integrity held up high. (But unfortunately that resulted in her fall and a broken back and of course her inspiring come-back story later on)
The whole Russian doping scandal was the biggest talk in town surrounding Olympic Game prior to the Coronavirus pandemic forcing the Olympic to be postponed. The story began in 2010 when an employee at the Russian Anti-Doping Agency became the whistle-blower of the national sponsored systemic doping in athletics programs in Russia. The unfolding revelations resulted in one of the biggest scandals to ever emerge in the history of the Olympic Games, resulted in the blanket ban of Russian athletes' participation in the  Olympics and world championships for four years and lifetime bans for a number of high-ranking Russian sports officials. However, some selected athletes could be invited to compete as independent athletes under the Olympic Flag as  "Olympic Athlete from Russia" (OAR).
Hot Button Issue 2: Anorexia
Anorexia Nervosa is an eating disorder, a mental health problem and potentially life-threatening. Talking about Anorexic is almost a taboo for professional sports as it symbolized a mental weakness for the athlete.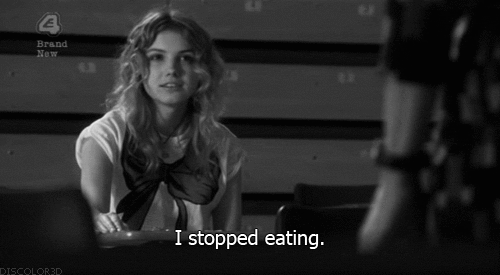 However, the standards of female beauty of the modern society that demands thin body figure had driven many young females into this mental disorder. The most common sports and industries where females are subjected to anorexic danger are gymnastics, figure skating, dancing, and modeling, where being thin is a 'quid pro quo' for good performance.
quid pro quo is a Latin phrase that literally means "something for something," or "this for that." We use the phrase to signify an exchange of goods, services, favors, or any other kind of value.
Scenes of "Anorexia" in Make it or Break it: Season 2 All Episodes
Kaylie became the surprise winner after Payson fell from the bar at the US National Championship. Later on, she struggled to prove her worth being the national champion and developed an eating disorder over time because she was constantly told that she was not thin enough compared to her main rival from China to perform some gymnastic moves. She was forced into a rehab to treat for her eating disorder after falling from bar at the World Team Trial. However, she refused to admit that she was anorexic and constantly thought that she had to eat less to stay in the game, until her modeling friend, Mave whom she met in the rehab passed away from multiple organ failure.
Real life Example – "Nadia Comaneci"
Nadia Comaneci is a household name for gymnastic. She is from Romania and in the 1976 Summer Olympic, she became the first gymnast to be awarded a perfect score of 10.0 at the Olympic Games.
She migrated to US later in life and she even made a cameo appearance in the show "Make it or Break it" at Season 2 Episode 20 as a commentator at the World Championship, acting as herself in the drama.
Nadia Comaneci confessed that she suffered and overcame anorexia in her early days as a gymnast.  [Source]
In fact, many young female gymnasts suffered from eating disorders. Several factors conspire to make gymnastics, along with other performance based sports such as figure skating, ballet, dance highly subjective to anorexia as these disciplines give a special edge for the lean body type girls. Success in this arena tends to be equally appearance-based as performance-based. A girl must be thin to win; this need only increases as she moves closer to competing at an elite level, such as in the Olympics. [Source]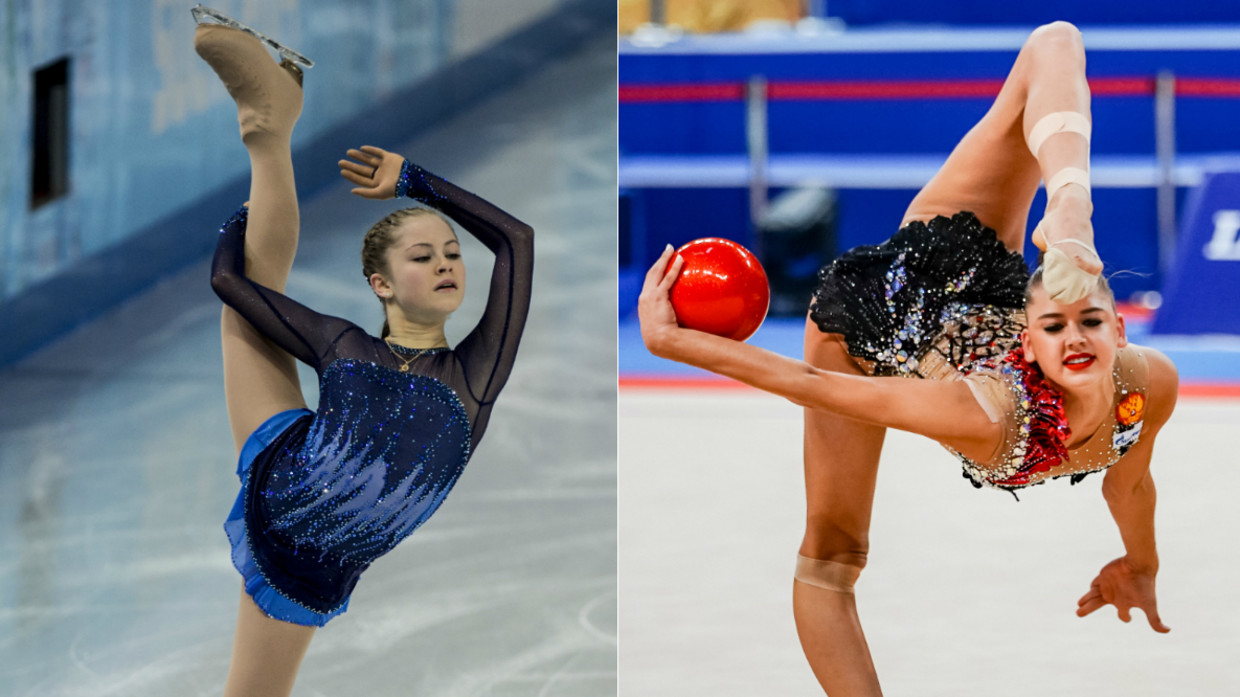 High Profile gymnasts and figure skaters talked about their battle with anorexia [Source]
Hot Button Issue 3: Sexual Abuse
Sexual abuse is unwanted sexual activity, with perpetrators using force, making threats or taking advantage of victims not able to give consent. The victims are normally vulnerable such as female, young, minor who were not aware of their rights and therefore not able to set up their defense.
Scenes of "Sexual Abuse" in Make it or Break it: Season 3 Episode 7
Their new team mate in the US Olympic Training Camp, Jordan confessed to Kaylie that one of the coaches they have known for years had been molesting her since she was young.
In 2016, sexual abuse scandal blew up in the US since it was first reported by The Indianapolis Star. More than 368 persons alleged that they were sexually assaulted "by gym owners, coaches, and staff working for gymnastics programs across the country". Particularly, longtime USA Gymnastics (USAG) national team doctor Larry Nassar has been accused of sexually abusing numerous gymnasts including the Olympic gold medal winners Simone Biles, Aly Raisman, and many others for at least 14 years under the pretense of providing medical treatment. It is one of the largest sexual abuse scandals in sports history. Read the story here.
Alright. I hope you have enjoyed my sharing. It seems that you can watch the entire episodes for season 3 on Youtube here.
Enjoy the show and keep learning!
Oh and, if you wanna see some athletes struggling with English, here is a funny video:-
Extension Reading
Learn English with Make it or Break it
Learn English with Mind your language
Learn English with How I met your mother
Learn English with the Big Bang Theory
Learn English by watching TV / Movie on any content that interest you