This post is inspired by 3D Teacher Kirk's SitCom English Learning Series. In his post of Learn English Through British Sitcom "MIND YOUR LANGUAGE", he mentioned that the most effective way of learning English for him is through watching situational comedy as there are realistic use of language in the drama and the funny scenes help us to memorize the vocabularies. I couldn't agree more. In his last episode of the SitCom English Learning Series, he suggested us to watch Educational Content on the subject that interests us as that would inspire us to watch and listen to English again and again. I immediately recalled the early days of my English learning journey and an American Drama that helped me a lot – Make it or Break it (MIOBI).
Niche Group of Audience for Make it or Break it
"Make it or Break it" attracted only a small niche group of audience who love gymnastics and sports.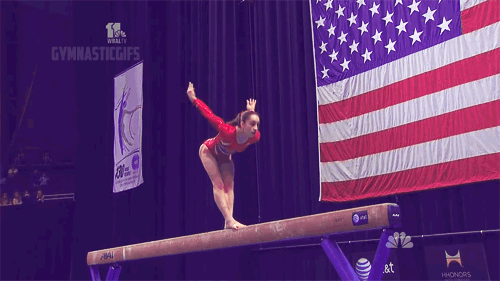 In my whole life, I have met only one friend who watched this show. So you can see how "popular" this drama is. That said, those who watched the drama normally loved it immediately. In google review, there's 91% rating for this TV. One person said "I love this show. I have re-watched about 12 times. I recommend this show to those who enjoy drama shows and a show that is about teamwork." The show also got 80% rating on Rotten Tomatoes.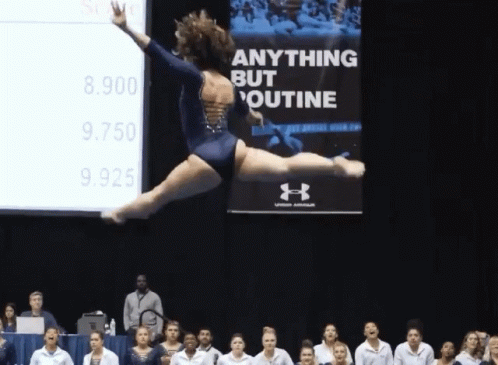 Or if you prefer figure skating, here's a video that blended these 2 beautiful sports
Two+1 main reasons why you should watch Make it or Break it
So what drew me into this drama at that time? There were 2 main reasons:-
Reason 1 – Gymnastics is one of the sports I enjoy watching in the summer Olympic games. However, I never understood how the gymnastics scoring system works. When I watched the first episode and saw them discussing about about the level of difficulties and scoring stuff, I got drawn into it.
Reason 2 – The name itself, Make it or Break it, suggested something pretty interesting right? There were not many "live or die" moments in a normal person's life honestly. So when I saw the title, I was hooked thinking it would be an interesting drama about the lives of athlete, which I knew so little about.
But turns out it's more than that!
+1 Reason  – English! My English improved (or maybe got 'Americanized') so much after watching this show.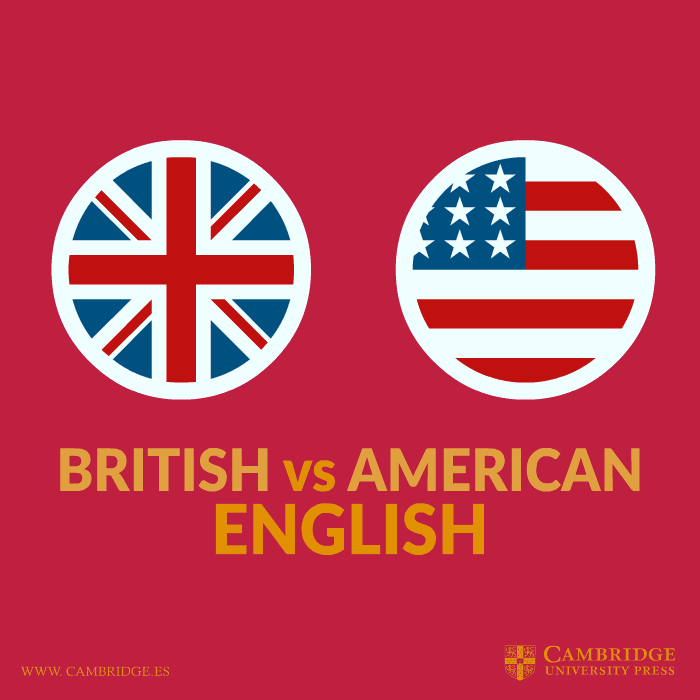 Today, I will share about this drama in the format used by Teacher Kirk when he introduced the TV Series "The Big Bang Theory" as a form of gratitude for this great reminder of how TV drama helped with my English.
The show is about a group of home-schooled gymnasts who strives to make it to the Olympic Games. MIOBI premiered on ABC Family in 2009 and concluded on May 14, 2012, right before the London Olympics 2012, having broadcasted a total of 48 episodes over 3 seasons. The series follow the main characters' love-hate relationship as friends, teammates, and competitors. You will have a sneak peek into the lives of the teen gymnasts (probably other sports as well) who make sports their career, getting medals, looking for sponsorship and started planning their careers post Olympic since they were like 15 – 18 years old, which is way ahead of normal teens. It is quite an eye-opener for us normal people who would still be studying in junior high school at 12-15 years old and they were already talking about "career". Super early.
Background of the Story
The main characters, Kaylie, Lauren and Payson were the top 3 gymnasts in their home gym. The first episode kick-started when they were in their final weeks of preparation for the US National Championship in which the national team members would be named. Then, a threat, Emily joined the gym who would threaten Lauren's spot in the top 3 as she was the weakest among the three. And the drama began..
Suitable Audience based on the English Proficiency Level
The series are suitable for Beginner to Advance students. It's a teen family comedy and there weren't too many complicated use of languages inside like the Big Bang Theory. There were some periodic technical jargon thrown into the sentences in their daily conversations though. The speed of their conversations are similar to the show "How I met your mother", which is the speed of average native speakers, not too fast not too slow.
However, what's interesting are the vocabularies, idioms and metaphors they used in the sentences from time to time. I will show you a few examples of some educational English sentences used in the show.
In this example, the cave meaning is very different from what we knew. It is used as a verb to mean "give in to all opposition" according to the American Urban Dictionary.
The example sentence here is again filled with American Idioms. "If you let them get a few jabs in early, they don't expect the left hook". The real meaning of the sentence is – "If you give them what they want now, then they will let down their guards and you can hit them hard when it counts". Isn't it interesting the way they say it? Over here, the jabs is used as a metaphor for drug injection. "Left hook" is a boxing term for a short, sideways, inside punch which often lands on an opponent's jaw. Left hooks generally come as a surprise because for most people it is much harder to punch with their left arm. Over time the term "left hook" has become a metaphor for a shocking and evasive move against an opponent. [Source]
Insightful Scenes
Sure this is a dramatized version of a normal gymnast's life which to some extent felt like the gossip girls remake for gymnasts. However, it did give us outsider an insight of the lonely and tough journey taken by very few talented people for being a world class athlete. It touched on a few hot button issues in the sports world, such as doping, politics, anorexia, sexual harassment from the coach, unfair treatment for the blacks (African Americans) in the sports.
Alright, I will continue to share more about the hot button issues mentioned in the show and the real life examples in my next post.
Meanwhile, enjoy some funny moments in the drama compiled by the MIOBI fan here.
Thank you for reading. See you in my next post.
Extension Reading
Hot Button Issues mentioned in Make it or Break it
Learn English with Mind your language
Learn English with How I met your mother
Learn English with the Big Bang Theory
Learn English by watching TV / Movie on any content that interest you