LGBTQ stands for Lesbians Gays Bisexuals Transgenders and Queers. It is an act that exalt sexual diversity. It is also a way of protesting about discrimination and violence. Most people do not have any idea about LGBTQ. Today, I would like to share more about this term and how it raises our dignity, equal rights, self-affirmation and acceptance in our community. 
Who started the June Celebration?
June Celebration is known as "Mother of Pride". It was Brenda Howard who coordinated the first LGBTQ Pride march. As well as sparking the idea for a week of events around Pride Day. These events then developed into the annual LGBTQ celebrations held every June.
Each year new members of the LGBT community are welcomed into this long tradition as part of the education needed to better know the history of this community and the elders who helped shape it as all endured social and constitutional discrimination many of which have yet to be remedied. 
Same Sex Marriage Rule Passing in the US
President Obama has welcomed a Supreme Court ruling that same-sex couples across the United States have the right to marry. The judgement – by five votes to four – means that gay marriage will become legal in all fifty American states. Speaking outside the White House, Mr Obama said that making equality a reality for all Americans was a project that has taken a lot of time and effort.
Confession of a Gay
I am Christian James, a 24 year – old stunner. My name sounds masculine for a feminine appearance. I'm currently working as an ESL instructor. I live with my family with all great supports and love. 
This picture shows that I have achieved something in my life.  This something makes me a stronger person and willing to fight against racist and close-minded people. 
But I still remember those days that I was bullied by strangers, some people and at times even by my own family. I couldn't forget what my father said to me when i was in grade school, he said " i don't want you to be a "bayot" (which means 'gay' in English) because people may bully you and I cannot accept you" these words were so painful and marked in my heart. I somehow understood his feelings maybe because he just wanted to protect me from bullies. It doesn't change the fact that I got hurt and down for a young gay like me. So I decided to follow him and tried to be one of the best sons of his. "I learned this idea for how a man should walk, how a man should talk and how a man should act in front of my father's friends. I became the person that I was  not capable of " Whenever I got home I always became another person of mine. I pretended to be a man as hard as a pole because I didn't want him to be disappointed and got upset at me. I always longed for his pride. When I was outside my house, I revealed my true colors or identity. I felt free and enough to fly high.  It was really hard to hide and hold my feelings however I was also glad because I still had friends who were the same as me. I didn't still lose hope to be accepted someday. 
When I turned 15 years old. My friends and I used to put make-up on our face and wore a glamorous dress. I secretly did this because I was scared if my father would know it. But the time really came that he saw me wearing these stuff. I was hit and punched by him and threw some hurtful words. That was the first scenario that he did physical violence.Despite of this it was not an obstacle for me to pursue my preferences in life. It didn't stop me for who I am and what I am. Day by day, I always pray that a miracle will come along by chance.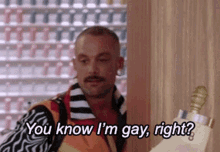 When I started working for the very first time as a call center agent. I met a lot of friends with different personalities and backgrounds. Until such time I had ever known this one friend of mine who always stayed beside me, we were the same in all things, like; we belong to the same community (LGBT), we had the same type of boys whom we like but not with family because his families accepted him wholeheartedly for who he is. He was really a cross-dresser gay which means a gay wears women's clothes. In my part I was discreet which means a gay who still wears men's clothes. In my ignorance, I asked him that how did it happen that even his family or relatives were happy despite the fact he was being called 'faggot'.
And to my surprise he plainly answered
"The best thing to be accepted is just to be yourself"
Accept who you are; And the society will learn to accept that
In my 24 years of existence I always keep in my mind what my friend said to me. Perhaps, it is funny to say that because of this meaningful sentence, my life has begun to be grateful and cheerful. I learn to stand on my own two feet, deal with close-minded people and especially to be brave enough to show my true color to my family. All I can say to all gays out there who are afraid to expose their beauty and wings " do what makes u happy, don't do what people's think is right" at the end of the day you choose and make your own story.
This blog is written by Teacher James. He has been teaching English for around 3 years. Let's take a look at his Introductory Videos below.
Teacher James' Introduction Video